TEAM LCR HONDA - MOTO GP
Our partnership with Lucio Cecchinello's team is practically unbreakable, and has been reaffirmed for the 2022 season. For LCR HONDA, this year brings some important new developments: the arrival of ALEX MARQUEZ, a rider who has already raised great expectations; and our "old" acquaintance TAKAAKI NAKAGAMI, a rider of exceptional speed and significant experience, who has been with the LCR team since 2018. The real transformation, however, lies in the motorcycles: thanks to the direct support of HRC, both ALEX and TAKA will ride an OFFICIAL HONDA with HRC specifications. Our brand will accompany them on the track from the very first race, in Qatar; and many of the dates throughout the championship will see us involved in the role of TITLE sponsor.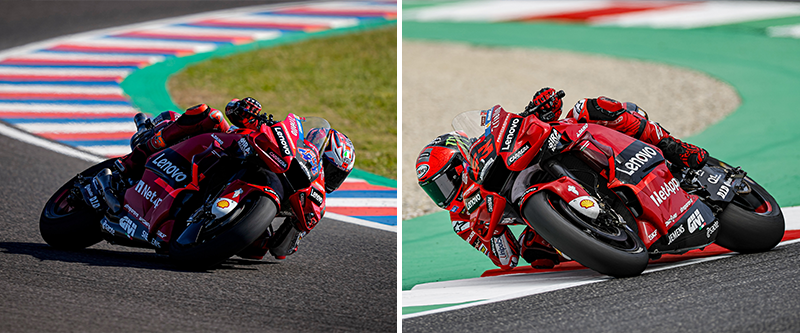 DUCATI
WORLD CUP MotoE CATEGORY LCR E-TEAM and GIVI: READY FOR ACTION
LCR has launched its MotoE Team, with main sponsor GIVI proudly represented on the new livery.
The 2022 season has the LCR E-Team joining forces with our brand, which wholeheartedly supports for the MotoE project in addition to its long-standing commitment to MotoGP.
This new undertaking has very strategic meaning for GIVI, which takes a keen interest in the future of everyday mobility relating to the world of two-wheeled vehicles, with growing numbers of electric motorcycles and scooters set to take to our streets.
Taking to the track with the team's "noiseless" bikes are riders Eric Granado (BRA), who has competed in the MotoE championship since 2019, and Majorcan Miquel Pons (a two-time Spanish Supersport runner-up).
Granado won both races in the first round of the FIM MotoE World Cup, while Pons scored a strong second place finish.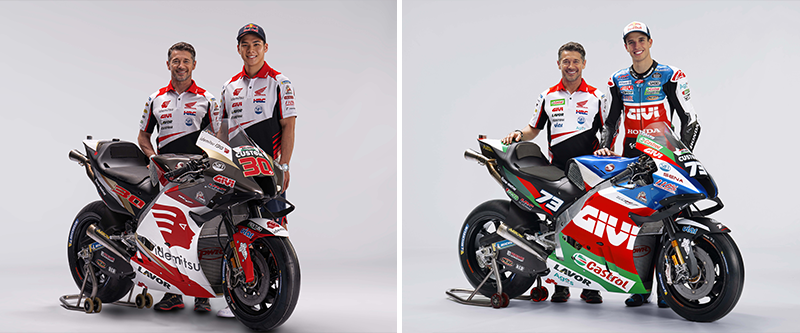 LCR HONDA
TEAM DUCATI - MOTO GP
Followers of the premier class can't help but notice the presence of the GIVI brand on the livery of the desmosedici GP "reds" of the DUCATI CORSE Team.
The partnership has been ongoing — to our great satisfaction — since 2016 and will continue in 2022 too. Two expert riders allow us to stay "ahead of the curve": JACK MILLER and FRANCESCO "PECCO" BAGNAIA. Both have been fixtures in the DUCATI world for some time, and were teammates on the Pramac Racing satellite Team during the last two championships.
Don't forget that DUCATI CORSE was the 2020 winner of the world CONSTRUCTORS' title.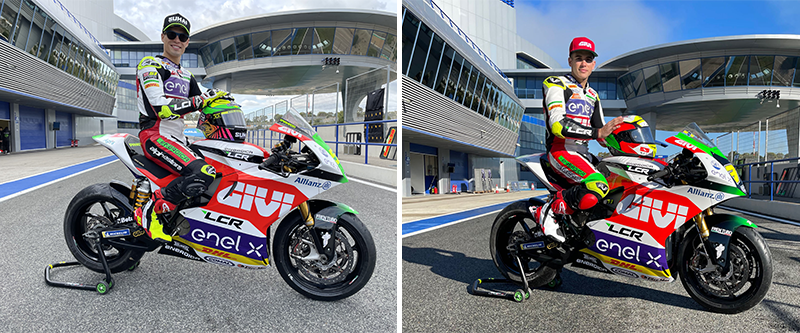 MotoE